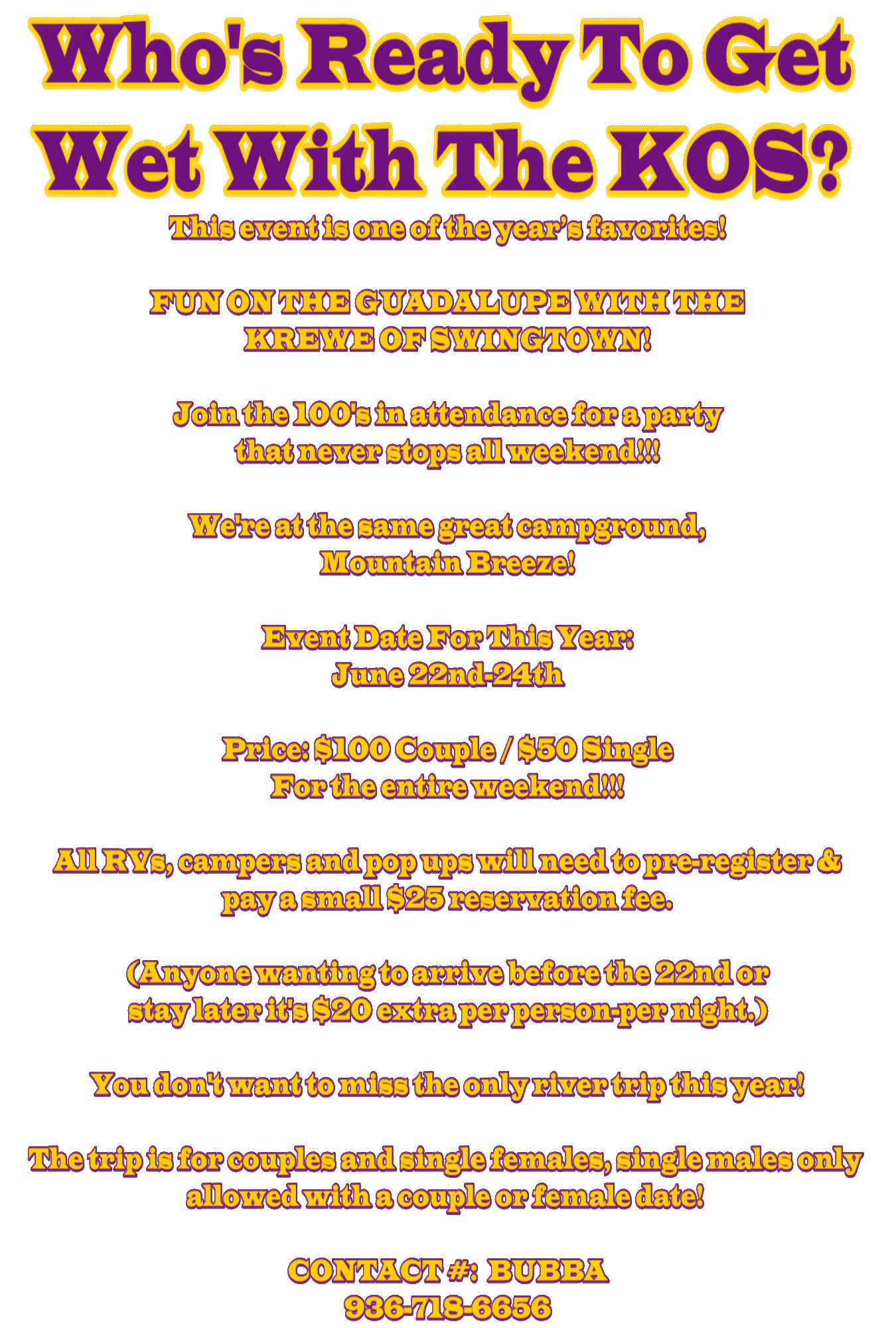 ATTENTION!...RVs, Campers, & Pop Ups!!!
To help us manage the open field area and to keep from running out of space everyone attending with a RV, Camper, or Pop-up MUST pre-register and pay a small reservation fee.
Want to camp but don't have a tent?
Don't want to set up or tear down?
We got you covered!!!
River Trip Updates
NEW Updates 6-17-18